The Modern Technology and Quality Materials we Use
I still get patients recounting stories of their dental experiences from the "old days". Thankfully with modern technology and techniques, your SubiDental experience should be the opposite.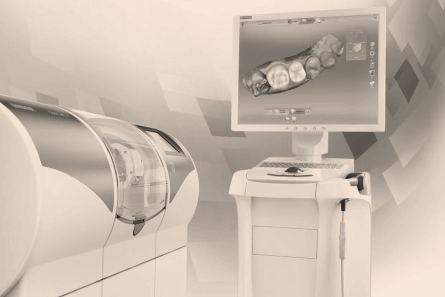 Modern Practice
We are extremely proud of our modern Practice, utilizing only premium equipment from across the globe, including Sirona (Germany), Siemens (Germany), AMD Lasers (USA), Ultracam (USA), Soredex digital scanners (Finland), Belmont x-rays (Japan), NSK (Japan), Cominox autoclaves (Italy).
Dental Materials
The dental materials we use is selected from reputable brands with a emphasis on longevity and quality, all backed by sound research. What you'll find missing are inferior or untested products – my family, my staff, and even my own dentistry is done using the same materials.
Australian Labs
We are proud to have the support of local highly-skilled dental technicians.  We use exclusively Australian Dental Laboratories including Omni Dental Ceramics (Subiaco), Hylton Rodkin Dental Ceramics (Malaga), Prestige Prosthetics (West Perth), Prostec (Wembley).  We certainly don't send work overseas to developing nations to get a cheaper product. .
Ceramic Fillings
We have used CEREC single-visit CAD-CAM system to make ceramic fillings since 2005.  The longevity and conservative nature of ceramic fillings makes it the treatment of choice.  CEREC allows us to make and complete your ceramic restoration in just one visit instead of the usual two.
Modern Crowns
Our crowns are exclusively made using Zirconia and Empress Emax instead of the traditional porcelain-metal crowns which have unsightly black margins and a solid, opaque appearance.
Digital Photos
Digital Photos are utilised as part of your comprehensive assessment at no additional cost.  This helps diagnose small problems before they become symptomatic.  A digital intra-oral camera is used and there is no radiation.  We also keep these images as part of your record as they can be valuable in tracking the progression of problems.
Digital Radiography
We use Digital Radiography as opposed to chemical x-ray films.  The radiation dose is a fraction of what it used to be, and the images are much clearer, allowing for earlier diagnosis resulting in simpler treatment.
Laser Technology
Since 2005 we have been using Laser Technology as part of our dental management.  Lasers have replaced the "scary scalpel" and is used for gum lifts, biopsies, frenectomy and exposing unerupted teeth.
Rotary Endodontics
The use of rotary endodontics has revolutionised the process of root canal therapy, making the experience quicker, smoother and more comfortable for our patients.
Titanium Implants
Titanium implants are now used routinely to replace missing or damaged teeth with bridges or dentures now a thing of the past.
Invisalign
We offer Invisalign as a way of straightening your teeth using thin, clear, removable aligners which are virtually invisible in addition to traditional braces.
LCD TV
As a nice distraction, a LCD TV above the chair displays mesmerising photographs during your appointment – it certainly makes the time pass quicker!